A fresh take on another great bar game...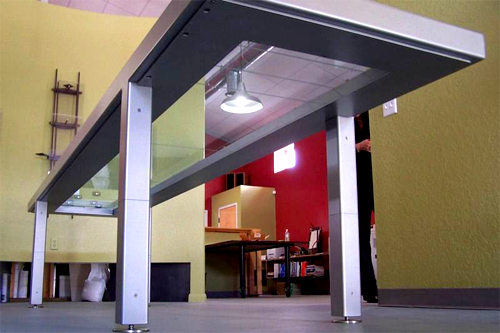 HCB has three killer tables that will take your shuffleboard game to a whole new level.
And, of course, they're like nothing else on the planet. Available in a variety of sizes, materials and striping patterns.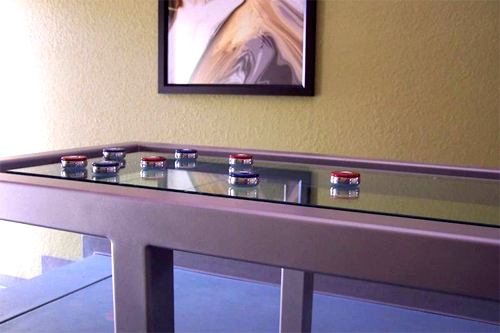 Customizable to any degree with custom lighting, material selections, custom pucks, etc.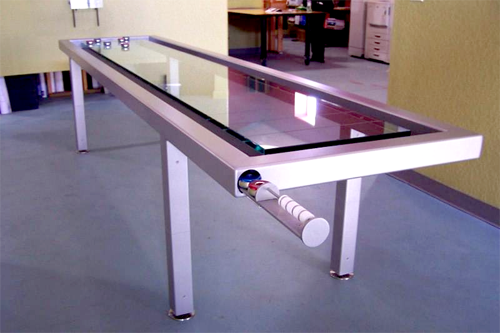 Check back soon for the debut of the amazing Force 12 16' shuffleboard table!